As ONE Humanity, we will recover – TOGETHER – from the Covid-19 and other ensuing pandemics. The way we WORK, PLAY and LIVE is already disruptively changed. A new brave world – with new business models and rules – will emerge. This necessitates Leaders 4.0 Infinite Mindset, a heart-centric rebalanced approach – a Humanity 0.0 way forward.
Afterall, we are the waves from the same sea, the leaves of the same tree, and the flowers from the same garden!
It's not about Leadership,
It's about making Leadership happen.
#Humanity 0.0, #HumanityFirst, #WeAreOne, #Leaders4.0, #Humility, #Willpower, #BeOneWithNature, #Reset, #Reboot, #RePurpose, #ReCommit, #RightTrumpsCorrect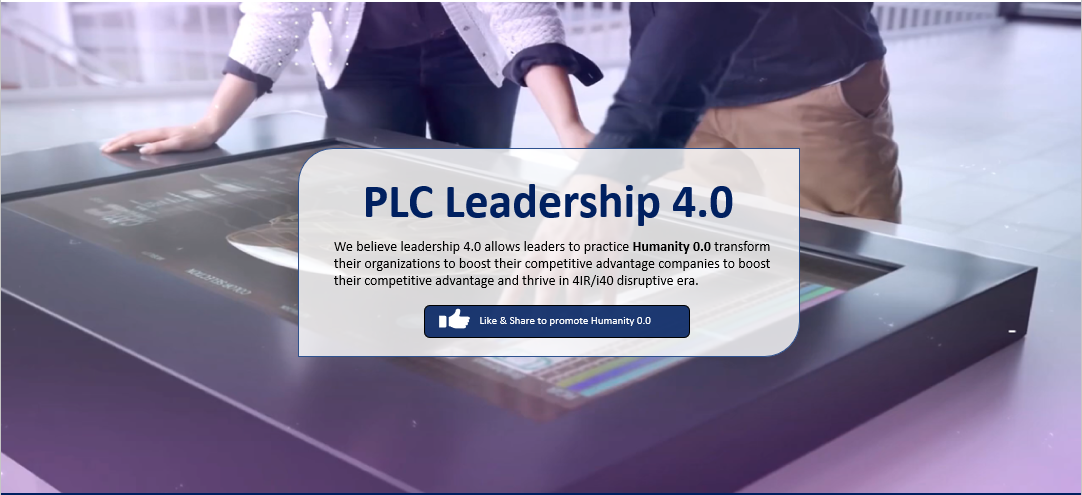 Collective Action, Collective Outcome
With our WORDS - like arrows - rest the extraordinary responsibility and enormous will to propagate others to victory. In braving the specter of exponential change, RENEWAL is always the very core of our civilization's heart and mind - always celebrate the old and welcome the neoteric. Deep recessions, social and economic fallout, tele-education, tele-medicine, and Work From Home are now par for the course. We will have to grow faster, work smarter and spread goodness wider - this is our Digital Society to shape and the path to pave as we trailblaze while not seeing the forest for the trees.
The Connected Future Butterfly Effect
The prevailing parlous Covid-19 situation is inescapable, massif et historique. It would have been bad even with the best of leadership. It precipitated massive job losses and collateral victims resulting in tremendous investment haircuts, cost discipline and reputational risks. Do not abdicate leadership at this critical juncture by succumbing to the temptation of doing what feels good, convenient and easy. Be the steward of hope, urgency and destiny. Hold in our collective hearts one noble goal - ground ourselves in lasting human values (honesty, hard work, responsibility, good thoughts, good heart, mutual respect). If the world is going to get better, it is going to be up to us to create the butterfly effect for an avalanche of uplifting outcome
A Civilized Society, Be The Light
HELPING someone else through DIFFICULTY is where CIVILIZATION starts. The clouds floated into our lives, no longer carrying rain nor ushering storm, but to accentuate panaromic views in our horizon. It does not matter who we used to be, what matters is who we DECIDE to be NOW. We are offered a new OPPORTUNITY with each BREADTH, to THINK, CHOOSE, DECIDE and ACT in a way that supports us in being all that we are CAPABLE of BEING. We are note less than, we are ENOUGH. We are at our best when we serve others. Be civilized.
There is no greater honour, privilege and blessing than to serve the Family and the Community. It is the first step to finding pure happiness and joy. It encompasses finding meaning in the small things and reasons for living even when things are going south. Pura Vida – There is Always More Than Enough; Plan de Vida - Simplicity is Best; Ikigai - Worthwhile Purpose of Life.
We Are Our Brother's & Sister's Keeper
Being our brother's & sister's keeper, each of us is responsible for our own actions. Because we have been given much, we must be accountable to God and accountable to each other. We are also responsible for the well-being of our family, neighbours, friends, colleagues and fellow beings. As our lives are like a candle in the wind, they are successions of moments, hence to live each one is to succeed.
Humanizing Infinite & Abundance Mindset
Setbacks are the opportunities for us to begin again, more intelligently, decisively and courageously. Change is life. Life is change. Just as our eyes need light in order to see, our minds need idea in order to conceive. Together, let's pursue the greater good and ensure sufficiency for all in a trusted eco-system. Admire and Respect Others and use Each Other's Strengths to improve ourselves. Life is about releasing each other's passion and will everyone to succeed!
Let's Take Care of Each Other
(If it is to be, it must be me)
Things happen from one of these three perspectives: a season, a lesson or a reason. These strange times brought Covid19 to ask the question. Is it just a pandemic season, a lesson in Humility or a deeper Existential reason? Whatever the narrative is, for the Sun not to set on Humanity, I believe our most precious assets are our Heart and Soul, and our Family is worth more than all the monies and gold. As Love survives Sorrow into Eternity, and what goes around comes around, we need Collective Humanity.
ReImagine, ReInvent & ReBalance
Humanizing Way
In lesser than 4 months, our lives have been turned on their heads. We are being repeated asked and confronted with the narrative WHY. As we pondered, we noticed the accelerated 2025 Tipping Point is here and now, we need to balance between productivity & employees well-being, we protect people by creating meaningful work (jobs are costs, work is value-creation) and employment must focus on needs and outcomes. And the New Normal of Empathy, Authenticity, Trust, Agility & Life Matters
Life Will Never be the Same Again
Leaders always strive for excellence in an ever-evolving playing field with an ever-changing landscape. Adapting ourselves to this new world of constant exponential changes is what truly makes the difference. A new multi-pathway ecosystem – with innovative business models and awe-inspiring rules – will be the new game changer.
Do You Believe in Your Dream?
As ONE Humanity, we will recover – TOGETHER – from the Covid-19 and other ensuing pandemics. The way we WORK, PLAY and LIVE is already disruptively changed. A new brave world – with new business models and rules – will emerge.
Previous
Next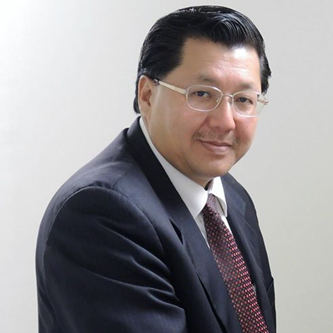 With the exponential changes brought about in exponential times by the 4th Industrial Revolution, it is really going to be survival for the fittest, those who have a plan/blueprint and strategically know how to disintermediate and deliver business values in Industry 4.0 era
TAN Chee Peng
Group CEO, Business Technovise International & Team SYNthesis (Mauritius & Africa)