As ONE Humanity, we will recover – TOGETHER – from the Covid-19 and other ensuing pandemics. The way we WORK, PLAY and LIVE is already disruptively changed. A new brave world – with new business models and rules – will emerge. This necessitates Leaders 4.0 Infinite Mindset, a heart-centric rebalanced approach – a Humanity 0.0 way forward.
Afterall, we are the waves from the same sea, the leaves of the same tree, and the flowers from the same garden!
It's not about Leadership,
It's about making Leadership happen.
#Humanity 0.0, #HumanityFirst, #WeAreOne, #Leaders4.0, #Humility, #Willpower, #BeOneWithNature, #Reset, #Reboot, #RePurpose, #ReCommit, #RightTrumpsCorrect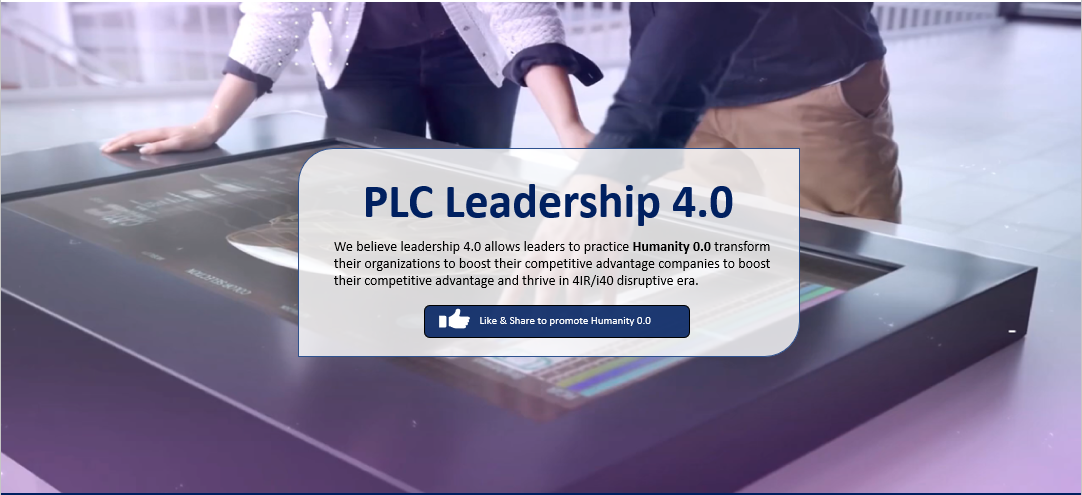 One Humanity – Be the LIGHT
BE THE LIGHT as life is full of hustle and survival. Life is a JOURNEY of good and bad times, of excitement and boredom. Beyond the rhetoric, pomposity and grandiloquence of artificial façade, we shall find that SIMPLICITY is best. The only way we can get the RESILIENCY we have is by going through what we have gone through. Along the way, we will find people that cannot handle our light. Instead of dimming our light, we should offer them some shades. It is our light, not our darkness that most frightens us, afterall, we are POWERFUL BEYOND MEASURE, enlightening others in our path to give life its DEEPEST SIGNIFICANCE.
COMPASSION of Humanity,
the Sense of Purpose
HOPE springs eternal. Conquering the difficulties especially in the last few months - the grief, sorrow, pain, worries and struggles - means pushing back the BOUNDARY and adding to our LIBERTY. We did not quite imagine these life moments witnessing the COURAGE, RESILIENCE and the generosity of SELFLESSNESS. As leaders, we have bent the arc of the moral universe towards SOCIAL JUSTICE and lead with CONVICTION - not by the example of our power, but by the POWER OF OUR EXAMPLE. Standing on the shoulders of those who came before us at this inflection point, we move forward with a SENSE OF PURPOSE. To everything there is a SEASON - a time to build, a time to reap, a time to sow and a time to heal, afterall, like the river, there is NO BEGINNING, NO MIDDLE and NO END to life's LIMITLESS POSSIBILITIES.
One Humanity:
Understanding More, Fearing Less
The Global Pandemic has thrown a big spanner into our WHEEL OF LIFE. While we cannot change the CARDS we are dealt, we can certainly choose how we play the HAND. We do not need magic to change ourselves, we already have all the INNER POWER - we have the power to REFRAME, REDISCOVER, REFRESH and REAFFIRM better. We must UNDERSTAND more and FEAR less, afterall, since we can fail in things we do not want, we might as well take our CHANCE on doing what we LOVE.
One Humanity:
Understanding More, Fearing Less
The Global Pandemic has thrown a big spanner into our WHEEL OF LIFE. While we cannot change the CARDS we are dealt, we can certainly choose how we play the HAND. We do not need magic to change ourselves, we already have all the INNER POWER - we have the power to REFRAME, REDISCOVER, REFRESH and REAFFIRM better. We must UNDERSTAND more and FEAR less, afterall, since we can fail in things we do not want, we might as well take our CHANCE on doing what we LOVE.
One Humanity: Embrace IT,
Live IT, Own IT
Out of MANY, WE are ONE. Embrace UNCERTAINTY, build RESILIENCE and move with greater AGILITY and SPEED guided by those who shaped our being where our debt to them is beyond measure. The economy reboot road ahead is LONG and our climb out of the current dilemma is STEEP as we weather bravely the storm of exponential HEADWIND. The intermediate successful moment is not the outcome we seek — it offers the CHANCE for us to CHANGE and ACHIEVE that outcome. Because of YOU, we are SAFE to ENJOY the beauty of BECOMING, afterall, individually we are a DROP, together we are an OCEAN …
One Humanity, Standing Together
Overcoming Adversities
Adversity builds CHARACTER, burning our pain to fuel our journey to endless pathways and possibilities. SERVE and STAND TOGETHER to reap GREATNESS, JOY and unbridled CONTENTMENT. Share and DISRUPT by learning, unlearning and relearning, just like clouds adding harmonious color to our sunset sky. Act NOW with the COURAGE of the HEART. Afterall, the gem cannot be polished without friction, nor man perfected without trials.
One Humanity, Willing Heart for a
Lifetime of New Endings
Things happen for a REASON, so does the Black Swan Pandemic. If nothing else, it accentuates the belief that the greatest blessings of mankind are WITHIN US and WITHIN OUR REACH. Life is ALWAYS about how much you can PERSEVERE PATIENTLY and KEEP MOVING forward. The difficulties we encountered STRENGTHEN THE MIND and we are LUCKY because we are prepared to meet the opportunity. Our HEART always will for a LIFETIME of NEW ENDINGS. Afterall, it is not because things are difficult that we do not dare; it is because we do not DARE that things are DIFFICULT.
One Humanity, Charge Mindfully
Towards Resilience
The Pandemic NEXT NORMAL is a catalyst to mindfully charge towards RESILIENCE. The overall needs remain the same but HOW we serve these needs CHANGE. It is about REIMAGINING the APPROACH to deliver the OUTCOME as the desired outcome has not changed. It matters now HOW we respond in this disruptive era, not to WHAT we respond. Be a digital-savvy OUTCAST, be an optimistic gentle ENCOURAGER. Be not afraid of going SLOWLY, Be very afraid of standing STILL. Authentic leaders always nurture and develop more leaders, not followers. Afterall, the smallest good DEED is BETTER than the grandest good INTENTION.
One Humanity, Powering the Next Normal
Shared Responsibility
The Black Swan pandemic has forced our hands to RETHINK and REBALANCE RESILIENCE over optimization. Be WATER as the nature of interconnectivity and massive collaboration will flow to the need of putting human in the middle of everything. Be the fountainhead of KINDNESS and COMPASSION as we LEARN without assuming, and UNDERSTAND before judging. Afterall, the least shall be considered along with the greatest as a few drops of dirt does not make the ocean dirty.
One Humanity, Feel With
Our Own Heart
FEEL WITH OUR OWN HEART to find the balance between what had worked BEFORE and what must happen NOW in order to SUCCEED in the NEXT NORMAL. Guided by true wisdom, we must positively disrupt SPEED RETHOUGHT with RESILIENCE REIMAGINED. The invisible arrogant hand of maximizing PROFITABILITY needs to be balanced by the visible humble hand of SUPERLATIVE HUMAN VALUES. Yes, we CAN and let's go GET IT! Afterall, we must have the phronesis not to judge by the harvest we reap but by the seeds that we plant, trusting the DOTS WILL CONNECT in our COLLECTIVE FUTURE.
One Humanity,
Living in the Breath
The daily occurrences of selfless assistance, from the haves to the have-nots have vaulted us into the humanity's CONSCIOUSNESS. Many step up to the plate due to the unyielding faith in the decency and generosity of the society at large. The pervasive thinking that we are here because of you will certainly HUMANIZE our pathways to the NEXT NORMAL. So brief is Life, Intentionally LIVE in the MOMENT, Deliberately CONTENT with the LEAST, and Resolutely LIVE in the BREATH ! Afterall, our palm cannot stop a flowing stream just as no bank can stop a flowing river.
One Humanity - Good Thoughts,
Good Heart, Good Life
History has confronted us with the most difficult of moments in the current Black Swan pandemic. It is heartening to note the all-round selfless concern for the WELL-BEING OF OTHERS. All is important but this is the most consequential time to HEAL, and pursue the path of HOPE and LIGHT. A PURPOSEFUL LIFE is about dignity, respect and a place in the community that has no left-outs and left-behinds. Let's change the course of history – fight with conviction, perseverance, bounded optimism and future-oriented consciousness – GOOD THOUGHTS, GOOD HEART, GOOD LIFE! Afterall, the MOUNTAIN will never be higher than the SKY.
One Humanity, Lighting the
Purposeful Pathway
Walk by FAITH, not by sight as the time of extreme peril is also time of ENDLESS POSSIBILITIES. Avoid missing the forest for the trees to harness a MEANINGFUL EXPERIENCE. Pursue the ne plus extra of the NEXT NORMAL with rigour, vigour and restless enthusiasm by RETHINKING, REIMAGINING, REINVENTING, RESKILLING and REBALANCING our economies, societies, families and ourselves. Embrace the COLLECTIVE FUTURE leadership, persevere with adaptive and growth mindset with generous portion of infinite abundance thoughts. TOGETHER, we can - afterall, with LIGHT, we will make hope and history rhyme.
One Humanity, The Dreams in
Our Heart
We are cut from the same Humanity cloth, and yet the mountains and rivers seem closer than the distance of a few steps between us. We are different in many particulars, but also not so different in the essentials. Like the piano keys, we must see life-glasses as half-full and make life choices that draw our inner strength when face down adversity, thus lighting a candle in our being. Enjoy the life journey's experiences, choosing RIGHT over best to lend MEANING to our survival and be COMPASSIONATELY happy. We must be guided by the DREAMS of our HEART in this NEXT NORMAL era, afterall, our GREATNESS will not lessen from ENRICHING the lives we touch.
One Humanity, Adapt & Grow
Like the River Choluteca, we ADAPT and GROW simply because WE are the CHANGE that we SEEK. Just like the tree touching the sky, we must be deep-rooted in our PRINCIPLES & VALUES - down to earth, humble and grateful. Turning struggle into STRENGTH, we must broaden our human EMPATHY, honour TRUST, focus on societal CONTRIBUTION & COLLABORATION, adopt SUSTAINABLE development and AGILE transformation to create an everlasting GREATNESS. Afterall, it is thorough DIVERSITIES that we will have EMPOWERED HUMANITY .
One Humanity, Trail-blazing &
Rising to the Occasion
TRAIL-BLAZE to prevent fears becoming our LIMITS. While danger is real, fear is a reactionary CHOICE and COURAGE is a decision to relish the perspective of preventing BAD from getting WORSE. We should not SUCCUMB to fear and must learn how to SMILE when we FALL so much so when we HAVE IT ALL. Have the WILL to drive our perseverance – after all, the tiny seed knew that in order to grow, it needed to struggle through dirt and darkness to reach the LIGHT. Unlock and action the OPPORTUNITY in every DIFFICULTY with confidence, courage and compassion.
One Humanity, Keep Moving &
Growing
BY ALL MEANS, KEEP MOVING AND GROWING, adding contentment and life to years. It is not enhancing what is, but advancing what WILL BE ahead of those who aren't even trying. AGILITY, STRENGTH and ENDURANCE in tandem with PERSISTENCE and CONSISTENCY supported by inventive thought leadership and execution flawlessness. SOAR above fear, rediscover RESILIENCE and reaffirm FAITH & SOLIDARITY to create memories of a lifetime. Afterall, we are nothing without each other.
One Humanity, ReImagining &
ReThinking the Future
REIMAGINING & RETHINKING the FUTURE starts with the objective that the comeback is always stronger than the setback. Although words are inadequate to the tasks in tackling the economic headwinds and the spiralling domino effect, be the worthy firework in the bonfire of life. Coupling JUST-IN-TIME & JUST-IN-CASE blended into ENVIRONMENT SUSTAINABILITY, the New Normal offers endless possibilities in closing the sorry chapter of the global pandemic, and turning the next chapter for a new beginning to a NEW ENDING. CHANGE YOUR MIND and you will CHANGE YOUR LIFE. Be Human & Humane to RISE ABOVE THE STORM as we fashion our perfect moments out of the depressing ones.
One Humanity, It Takes a Village
Our society is responsible to create the moral characteristics that shape the future generation in the midst of current adversity, offering corrections where they are needed. Paying RESPECT to the great paves the way for our own greatness. Be the money notes and not the coins, as humility seeks silence to demonstrate great VALUE. Even if the raging global pandemic makes us fall, like a seed we must grow back again. Look not where we fell, but where we slipped. We may not have all the answers but we have a noble purpose. Afterall, IT TAKES A VILLAGE to raise a child!
One Humanity, Black Swan
Courage of the Heart
The current on-off-on-again raging pandemic is a BLACK SWAN phenomenon. In our over zealousness to return to as-much normalcy within the NEW NORMAL, let's rush back ONLY to those WORTHY parts of the old-normalcy. We must have the COURAGE OF THE HEART to have the Will to choose the morally right things and create the positive ripple effects. In the current 5G communications crossroads, we must like what we see in the mirror as some endings become the NEW BEGINNINGS to NEW ENDINGS. As Fear never fixes anything, we must translate Hope from an undiscovered Disappointment to a welcomed Outcome through our unshakeable FAITH. Afterall, LIFE is not only full of surprises, but also full of GIFTS - if it is not CULTIVATED, it cannot be HARVESTED. It is time for COMPETENT LEADERSHIP, to be the Devil's Advocate in challenging the TRUTH and the CONVENTIONAL WISDOM of the past to ensure new ideas benefit HUMANITY.
One Humanity, Embracing the New Normal
Our world is constantly evolving by unprecedented game-changers Live-Work-Play models accelerated by the raging global pandemic. Avoid being trapped in a cave listening to the echo of our own voices. There are two ways of spreading light - to be the candle or the mirror that reflects it. WE need not change completely , instead OUR APPROACH must completely change by UNLEARNING, LEARNING & RELEARNING. To survive in this brave new world, we have to HUMANIZE the NEW NORMAL to achieve a sustainable future, harvesting the fruits of our prudence and wisdom.
One Humanity, Serving with a
Graceful Heart & a Loving Soul
As TOMORROW is never promised, we must DO WHAT WE LOVE and LOVE WHAT WE DO now. Be the bellwether with a beautiful MINDSET, pursue the great ideas and do the RIGHT things even if no one is doing it. Be more as a masterful leader and develop the young. Placebos or not, we do not drown by falling into a river but by letting ourselves submerged in it. Only by carrying our own water we learn the value of every drop. Hit the humanity target no one else can see. Only with TRUST, we can make the good BETTER by defending the TRUTH while desiring LESS. Afterall, it is the province of knowledge to speak, and the privilege of wisdom to listen.
One Humanity, Standing for Equality,
Justice & Inclusion
Increasingly, the world thought leaders are predicting the languishing economy will be at full normalcy only in 2022 setting the scene for a 18-month recovery period. We believe it is not the end but just a bend. Courage is the fear holding on 18-month longer, rejunevating and renewing in a more sustainable future. Like never before, leaders must be the light that drives out darkness, ensuring personal dignity of their team members. We can individually make a difference and create ripples across the waters but together – as change makers - we are the ocean with the will, empathy, compassion, optimism & heart to heal the wound of our society and succeed triumphantly.
Moments of Lasting Memories
As the economy reboots, resets and reopens across the world, we reflect on taking all the positives in navigating the challenges precipitated by this global pandemic. We know it is not an accident, it happens for a reason. Maybe it comes to remind us WHO we have in our life that MATTERS, never what. Perhaps our life philosophy should be like the pair of walking legs – the FRONT foot has no PRIDE and the BACK foot has no SHAME as both know the situation will soon CHANGE. Let's leave footprints and moments in our heart of those ever lasting memories.
One Humanity, Keeping the Society
Flame Burning
Observe that a lone ember flame will subside in no time giving its final momentary glow. Be truly humbled by the magnanimity of a mother's heart, always rekindles and fuels the light of her children providing strong, effective and lasting warmth. We are the reflection of the light for our society. Be the light of change – tenacious, industrious and untiring in our exemplary and unremitting resolve in caring and addressing the unprecedented societal challenges.
Collective Action, Collective Outcome
With our WORDS - like arrows - rest the extraordinary responsibility and enormous will to propagate others to victory. In braving the specter of exponential change, RENEWAL is always the very core of our civilization's heart and mind - always celebrate the old and welcome the neoteric. Deep recessions, social and economic fallout, tele-education, tele-medicine, and Work From Home are now par for the course. We will have to grow faster, work smarter and spread goodness wider - this is our Digital Society to shape and the path to pave as we trailblaze while not seeing the forest for the trees.
The Connected Future Butterfly Effect
The prevailing parlous Covid-19 situation is inescapable, massif et historique. It would have been bad even with the best of leadership. It precipitated massive job losses and collateral victims resulting in tremendous investment haircuts, cost discipline and reputational risks. Do not abdicate leadership at this critical juncture by succumbing to the temptation of doing what feels good, convenient and easy. Be the steward of hope, urgency and destiny. Hold in our collective hearts one noble goal - ground ourselves in lasting human values (honesty, hard work, responsibility, good thoughts, good heart, mutual respect). If the world is going to get better, it is going to be up to us to create the butterfly effect for an avalanche of uplifting outcome
A Civilized Society, Be The Light
HELPING someone else through DIFFICULTY is where CIVILIZATION starts. The clouds floated into our lives, no longer carrying rain nor ushering storm, but to accentuate panaromic views in our horizon. It does not matter who we used to be, what matters is who we DECIDE to be NOW. We are offered a new OPPORTUNITY with each BREADTH, to THINK, CHOOSE, DECIDE and ACT in a way that supports us in being all that we are CAPABLE of BEING. We are note less than, we are ENOUGH. We are at our best when we serve others. Be civilized.
There is no greater honour, privilege and blessing than to serve the Family and the Community. It is the first step to finding pure happiness and joy. It encompasses finding meaning in the small things and reasons for living even when things are going south. Pura Vida – There is Always More Than Enough; Plan de Vida - Simplicity is Best; Ikigai - Worthwhile Purpose of Life.
We Are Our Brother's & Sister's Keeper
Being our brother's & sister's keeper, each of us is responsible for our own actions. Because we have been given much, we must be accountable to God and accountable to each other. We are also responsible for the well-being of our family, neighbours, friends, colleagues and fellow beings. As our lives are like a candle in the wind, they are successions of moments, hence to live each one is to succeed.
Humanizing Infinite & Abundance Mindset
Setbacks are the opportunities for us to begin again, more intelligently, decisively and courageously. Change is life. Life is change. Just as our eyes need light in order to see, our minds need idea in order to conceive. Together, let's pursue the greater good and ensure sufficiency for all in a trusted eco-system. Admire and Respect Others and use Each Other's Strengths to improve ourselves. Life is about releasing each other's passion and will everyone to succeed!
Let's Take Care of Each Other
(If it is to be, it must be me)
Things happen from one of these three perspectives: a season, a lesson or a reason. These strange times brought Covid19 to ask the question. Is it just a pandemic season, a lesson in Humility or a deeper Existential reason? Whatever the narrative is, for the Sun not to set on Humanity, I believe our most precious assets are our Heart and Soul, and our Family is worth more than all the monies and gold. As Love survives Sorrow into Eternity, and what goes around comes around, we need Collective Humanity.
ReImagine, ReInvent & ReBalance
Humanizing Way
In lesser than 4 months, our lives have been turned on their heads. We are being repeated asked and confronted with the narrative WHY. As we pondered, we noticed the accelerated 2025 Tipping Point is here and now, we need to balance between productivity & employees well-being, we protect people by creating meaningful work (jobs are costs, work is value-creation) and employment must focus on needs and outcomes. And the New Normal of Empathy, Authenticity, Trust, Agility & Life Matters
Life Will Never be the Same Again
Leaders always strive for excellence in an ever-evolving playing field with an ever-changing landscape. Adapting ourselves to this new world of constant exponential changes is what truly makes the difference. A new multi-pathway ecosystem – with innovative business models and awe-inspiring rules – will be the new game changer.
Do You Believe in Your Dream?
As ONE Humanity, we will recover – TOGETHER – from the Covid-19 and other ensuing pandemics. The way we WORK, PLAY and LIVE is already disruptively changed. A new brave world – with new business models and rules – will emerge.
Previous
Next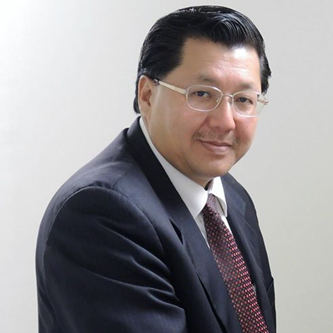 With the exponential changes brought about in exponential times by the 4th Industrial Revolution, it is really going to be survival for the fittest, those who have a plan/blueprint and strategically know how to disintermediate and deliver business values in Industry 4.0 era
TAN Chee Peng
Group CEO, Business Technovise International & Team SYNthesis (Mauritius & Africa)